The Lakehead University Alumni Association in partnership with Milburn Universal Designs offers framing for your parchment. The on-line store allows you to view each frame before you place your order.
All of our proceeds are directed to support the Lakehead University Alumni Association activities.
Purchase one of our custom made frames, and display your success proudly.
Please note: degrees and certificates are not issued by the Lakehead University Alumni Association and will not be delivered with your frame purchase. Credentials can be received at the graduation ceremonies or by making alternative arrangements for pick-up or delivery with the Alumni Relations Office.
FRAME AVAILABILITY
There are three ways that you can order your frame:
Online
Use Milburn's secure website to submit your order. Your frame will be shipped to you directly.
At Convocation
The Lakehead University Alumni Association will have frames on display during Convocation. You can purchase your frame onsite after your ceremony.
At the University
Frames are available for purchase year round at the Lakehead University Campus store.
ORDER PROCESSING TIME
Online orders are usually processed and shipped in 8 to 10 business days. Orders received in May and June are processed and shipped in 14 to 17 business days.
SHIPPING
Orders are shipped with Canpar. We can't ship to a P.O. box, therefore a street address must be provided for shipping.
MOULDING
All Milburn frames are made from new wood that is cut down from government regulated and controlled tree farms. For every tree that is cut down, a new seedling is planted. All stains and lacquers used to finish the profiles are water based and environmentally friendly.
MATBOARD
Our matboard is made from 100% recycled materials. It is of course acid-free, with a white-core bevel that will never fade or discolour, because of a treatment process that removes the impurities of the pulp fibers. All surface papers are produced with environmentally friendly colourants and all components are laminated with natural, environmentally sound starch adhesives.
Our suede mats are made with a white conservation quality core and backing, which meets all standards set by the FINE ART TRADE GUILD for conservation grade matting.
GLASS
All frames are assembled with 2 mm clear glass that offers UV protection.
PACKAGING
Our paper and cardboard packaging and boxes are made from 100% recycled materials. The bags we use for our frames are made of polypropylene and are bio-degradable after 18 months.
FRAME ASSEMBLY
To frame your diploma, follow these simple steps:
1. Remove the fibrex backing on the back of the frame by turning the tension clips.
2. Remove the acid-free black backing paper to expose the back side of the mat.
3. Peel back the covering on the acid-free re-positionable two way tape that runs along the top of the mat.
4. Centre your diploma and press down along the top over the two way tape.
5. If your diploma needs to be removed, it will not get damaged as it will lift easily from the re-positionable tape.
6. Put down the black backing paper and re-insert the fibrex backing by turning the tension clips into the channel that is cut into the moulding.
7. You are now ready to hang your diploma frame without any need for wire. The tension clip along the top of the frame is centered so you just need to insert it into a hanger or a screw with a plug.
MADE IN CANADA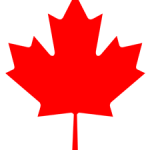 Milburn Universal Designs is a Canadian company located in Stoney Creek, Ontario. All of our diploma frames and portrait frames are proudly made in Canada.
PRODUCT GUARANTEE
Our products are sold with an unconditional guarantee against any defects. Should you not be satisfied with your frame please contact us to speak with a customer service representative. PLEASE NOTE: Claims for damages in shipping must be made within 2 weeks of delivery of your frame.